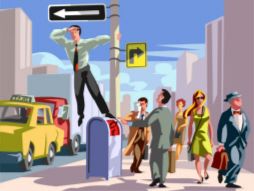 People Search

Search over
1 billion
historical records: Birth, death, marriage, divorce, and more are available. Great for family historians at all levels. From newbies to pros, genealogists love our services. Nominal fee - try us; you'll like us!

Phone Search
Nobody has 100% of phone numbers, and any claims otherwise simply aren't true. However,
an effective phone search service
provides access to high-quality data with a high-frequency of matches. In addition, it has a unique advantage by merging multiple different data sources to deliver more comprehensive results, while other services may use data from just a single source, thus limiting their coverage.


Reverse Email Search

When you apply for a phone number and service, you must supply verifiable personal information like your real name, address and social security number. But with email, you don't have to provide a full name at all, let alone your real name. Even honest people who have no intention of misusing their email account often sign up for accounts using only their initials or a nickname, for security reasons. This is what makes it so difficult to run a reverse email search on your own. You can try typing the email address into Google or another search engine, but unless the person has listed their complete email address on a web page or site, you are unlikely to get any useful information. There are free email search websites that can look up a specific person's email address, or look up who owns an email address, but most of the time you're not going to get a lot of valuable information from a free search. There is also the option of going to the main page of the email provider and seeing if the website has an email directory with a reverse search function. While there may be a few of these directories, you will find that it is not the most reliable source for finding the information you are looking for. One reliable way to get the information you're looking for is to enlist the help of an Internet service that specializes in this kind of cyber-gumshoe work. Navigating the Internet isn't the easiest thing to do when you're looking for semi-personal information like the name of an email address owner, but Internet investigation companies know where to look - and who to talk to. The process may be as simple as going to a reverse email search website and paying a small fee to do an advanced search. These Internet services have access to special databases, and are far more likely to access the information you need than a free search. This type of website typically offers you the option of paying a small fee for a one-time search, or paying a nominally higher membership fee for the option to run as many reverse email searches as you like. This second option is probably your best value, since, if you need to do one search, chances are you'll need to do more searches in the future. You can think of this small expense as a type of Internet insurance policy to make sure you never have to wonder about who is sending you emails. This can give you a secure feeling while you're web surfing, and you'll probably be satisfied to have purchased the membership.

Genealogy and the Internet

Thanks to the ease and information available through the ever-growing Internet, people have become more interested in family histories and genealogy. Researching family roots, and building a family tree, have become popular hobbies. In today's online age, family history enthusiasts have found that they are not alone. Genealogy groups and communities have sprung up, and have helped thousands of genealogists come together for support and to share advice and tips.

International Genealogy Communities
The search for family history in the U.S. often leads to other countries from which ancestors emigrated. Many Americans find that in order to complete a family history chart, they must focus searches in Italy, Ireland, England, Japan, and often multiple countries throughout the world.

To aid with international genealogy searches, there are international genealogy communities that can provide much-needed help in finding the data, documents, or records you need. One good place to find an international community is at: http://www.worldvitalrecords.com/InternationalPages.aspx.

Religious or Nationality Communities
The Church of Jesus Christ of Latter-day Saints is well known for continually researching, collecting, and updating genealogy records. They also are very accessible, not only for church members, but to anyone looking for family history records. Their website is at: www.familysearch.org.

People of the Jewish faith have also found communities in which they can help each other to complete their family genealogy research. At www.jewishgenealogysearch.com or www.jewishgen.com, you can search through Jewish heritage records and databases, as well as obtain help and direction in performing your ancestry search.

Local Genealogy Communities
You can find other genealogy enthusiasts in your own community. Individuals who often perform genealogy searches have formed local groups where they can meet, share ideas, offer classes, and help each other complete their individual family trees. Many local genealogy communities are dedicated to searching local family histories, including county family and property history records, towns, and even state communities that help provide resources to genealogists.

Genealogy Societies
Genealogy societies are also available for those who want to become part of a larger community. Through societies, you can publish your own family history records, get involved with organized conferences and events, and even take courses as a society member. Societies such as the National Genealogy Society were formed to help preserve genealogy records, as well as provide education and training to members. Membership subscriptions to a genealogy society are usually very reasonable, and they provide great benefits, such as a reduced price or free training, periodicals, and access to valuable databases.

Commercial Genealogy Sites
You can also become part of a community by joining popular genealogy websites that can put you in touch with other genealogy enthusiasts from around the world. In addition, you can get expert advice from professionals, and have access to tools to help you build and save your family tree. Whether you are a genealogy enthusiast, hobbyist, or professional, joining a genealogy community can give you great benefits.

Custom Search

Search for which appliances can be covered.

Search for Audio Books, Podcasts, and Video You Can Learn From